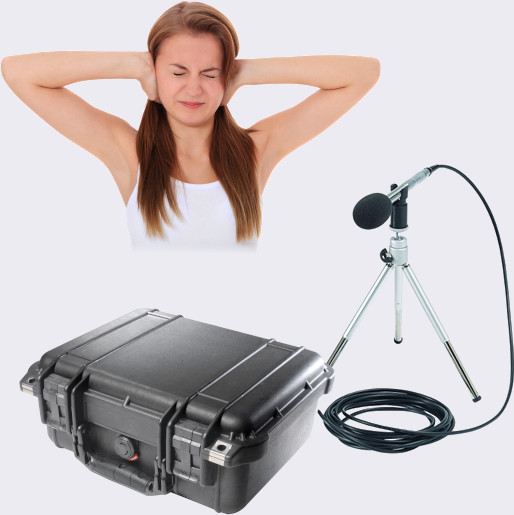 Noise Nuisance Reporter Software
Works hand in hand with the Noise Nuisance Recorder to produce reports for neighbour noise and related noise surveys. From barking dogs to loud music and shouting, the Recorder is used to accurately measure the noise levels and make audio recordings, and the Reporter software is used to view the results, listen to the recordings and produce reports.
For more information about these products please call or drop us an email, we are happy to offer advice on the best equipment for your noise measurement application.
Graph of daily noise levels
Table of noise events
Graphs of noise evens
Listen to recordings
Identify the noise source
Hear background noise
On screen reporting
Printed reports
HTML reports with audio
This software for use with the NNR63x Noise Nuisance Recorder kits from NoiseMeters. More information...